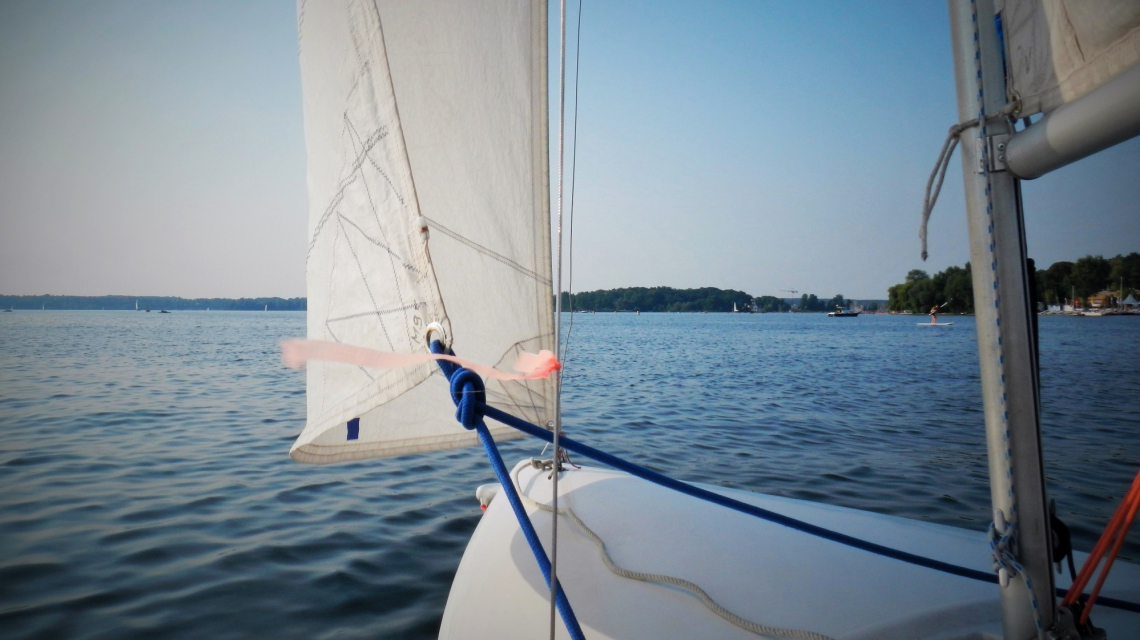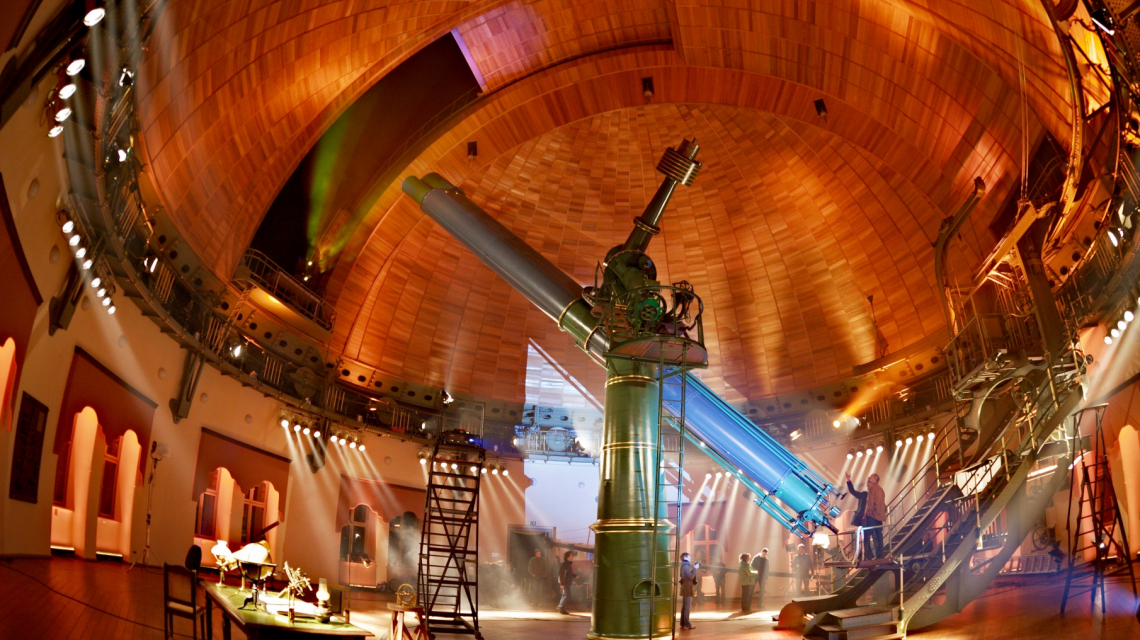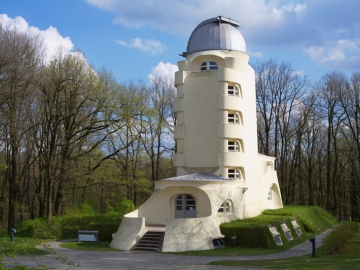 Science city with a long tradition
Potsdam has a highly active academic community. It is the city with the highest density of academics in Germany. Some 10,000 researchers from all over the world characterize the academic and cultural atmosphere in the region. Science is closely linked to culture, industry, tourism and education via a number of networks and platforms.
The diversity and density of Potsdam's research institutions – not only with regard to astrophysics – are hard to match, making it a highly attractive location for researchers. In Potsdam, academics conduct research and teach at a total of three higher education institutions and 40 research institutes that are internationally renowned. Then there are another 100 or so further research establishments in Berlin. Researchers in Potsdam are highly appreciative of the collaboration between institutions and across disciplines. Students benefit from the multitude of non-university research facilities in the city, which enables them to expand on their studies outside the university and to sound out career opportunities.
Astrophysics traditionally occupies a special place in Potsdam. For example, the Astrophysical Observatory Potsdam located on Telegrafenberg, a predecessor of the Leibniz Institute for Astrophysics Potsdam (AIP), was the first research institute in the world to bear the term "Astrophysics" in its name. This is where the Great Refractor was used to discover interstellar matter. Famous astrophysicists who spent time in Potsdam include Albert Einstein, after whom the Max Planck Institute for Gravitational Physics (Albert Einstein Institute, AEI) and the Einstein Tower solar observatory were named, and Karl Schwarzschild, who paved the way for modern astrophysics.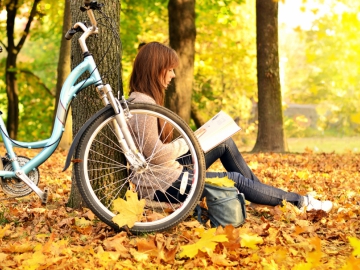 Customized study
The University of Potsdam is one of Germany's medium-sized universities. Despite having a student population of over 20,000, it has a relaxed atmosphere. It is commonplace for students to have face-to-face contact with their professors and teaching staff members. Students enjoy individual, comprehensive support. The university has many joint professorships with research institutions, which not only ensures that they are linked closely, but also that research results are directly incorporated into teaching, enabling students to experience scholarly dynamism in their subjects. The university was awarded first place in the "Excellent Teaching" competition by the Stifterverband der deutschen Wirtschaft for its commitment to good teaching.
In addition to gaining outstanding training in their chosen subject, students can simultaneously acquire key competences, making the transition to the world of work easier. The Career Service and Potsdam Transfer, the center for start-ups, innovation, knowledge and technology transfer, provide assistance in matters concerning entering the workforce or starting up a professional enterprise. The University of Potsdam is regarded as being a very family-friendly higher education institution (HEI) featuring a variety of care options, services aimed specifically at university members' children, and children's play areas. A wide range of advisory services helps young working/studying mothers and fathers to balance their family and work life.
Potsdam's students are engaged in a wide range of activities, and are actively involved in shaping university politics, study conditions and in implementing the many projects organized by the student body. Besides the traditional university bodies and organs of self-government, such as the Student Parliament (STUPA) and the Student Government (AStA), there are a number of other students' associations that focus on various topics. These organizations range from subject-specific, political and cultural groups to sports-related associations. What these organizations have in common is their ability to bring together students and members of the teaching staff with similar interests. As a result, they play an important role in ensuring that Potsdam is an attractive place to live and study.
Every year at the start of the winter semester, the whole university comes together at the "WarmUP" in the Schiffbauergasse entertainment quarter. In summer, the "Campus Festival" attracts visitors to the New Palace location with a whole day of sports, entertainment and information.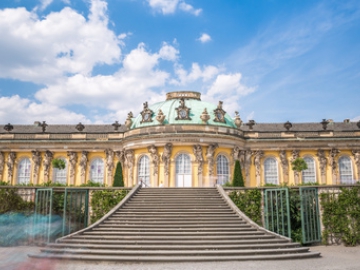 Culture, nature, sports and recreation
Potsdam – the state capital of Brandenburg – has a great deal to offer in the way of culture and nature. The city is located on the edge of the bubbly metropolitan region of Berlin, which has a population of around 4.5 million. Despite its proximity to the capital city, Potsdam has managed to retain its charm as a small, laid-back city. Everything is within a convenient distance, accessible easily by foot, bicycle or local public transport. Potsdam is renowned throughout the world for its historical legacy as a residence of the German Kaiser. The city contains Germany's largest coherent heritage site, comprising some 20 palaces and parks, and was made a UNESCO World Heritage Site in 1990 following reunification. Its most popular tourist attraction is Sanssouci, featuring a palace surrounded by extensive gardens. Less than two kilometers from Sanssouci Palace stands the New Palace at the western end of the park, which is now one of the university's three sites. Thus students literally learn in the palace or the park. Potsdam is also internationally renowned for its traditional Studio Babelsberg, which has scooped numerous awards for its artistic achievements and won many Oscars in recent years.
Over 20 lakes and water bodies in the immediate vicinity of downtown are ideal for bathing, water sports with or without boats, or simply enjoyment. These water bodies, many of which feature beaches, are part of the Havel landscape. Nature parks, forests, lakes and aquatic environments cover more than one-third of the area of Brandenburg. With over 3,000 lakes, Brandenburg is the federal state with the greatest abundance of water bodies in Germany. Unspoiled landscapes are just waiting to be discovered.
Potsdam is an Olympic base, excelling in canoeing and rowing, with several Olympic medalists to its name. Turbine Potsdam is Germany's most successful women's soccer club that has won several championship titles and Europa League finals.
Clubs and music with a festival atmosphere can mainly be found at the "Lindenpark" or the "Waschhaus".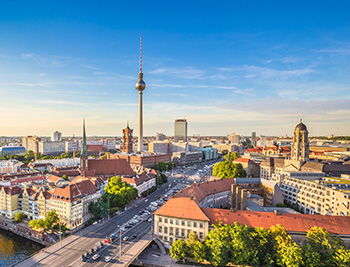 Close proximity to Berlin.
Berlin. Period. That says it all, doesn't it? Almost: Potsdam's proximity to the globally renowned German capital offers almost endless possibilities when it comes to culture, recreation, partying, clubbing, music, history, politics, entertainment and, last but not least, science and research. Berlin is one of the key science locations in Europe: academics from all over the world conduct research here at four universities, seven universities of applied sciences, over 30 private sector higher education institutions and more than 70 non-university facilities. The Berlin region also acts as a magnet for young entrepreneurs and research companies, and is evolving into a major European center for start-ups.
There are good road and rail connections from Potsdam to the capital: the journey from Potsdam to Berlin Central Station takes just 30 minutes by regional express train. A suburban railway links the two cities at ten-minute intervals. Cyclists can also follow a route along the Havel from downtown Potsdam to downtown Berlin. Several students, doctoral candidates and senior scientists choose to live in Berlin and to travel into the countryside to Potsdam for research or study purposes.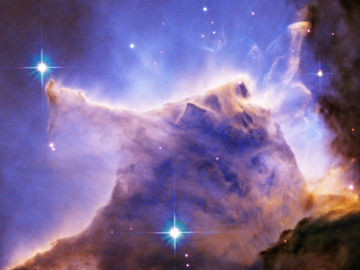 Astrophysics – excellence within a network
Last but not least, astrophysics is of course the best reason for deciding in favor of Potsdam. The four prestigious institutes within the Astrophysics Network Potsdam stand for excellent researchers, cutting-edge science, an ideal research infrastructure and international links. In Potsdam, you may well literally come across a Nobel Prize winner. Or a future laureate.
Potsdam, one of the four major locations for astrophysical research in Germany, is characterized by a very wide range of research topics in both observation and theory. Research activities undertaken at the Leibniz Institute for Astrophysics Potsdam (AIP) and at the University of Potsdam range from solar and stellar physics to extragalactic astronomy and cosmology. At the Deutsches Elektronen-Synchrotron (DESY), research groups explore topics from the field of astroparticle physics at Zeuthen and Potsdam. Researchers at the Max Planck Institute for Gravitational Physics (Albert Einstein Institute, AEI) focus on observing and modeling gravitational waves, and inferring their astrophysical properties.
These institutions in Potsdam are involved in a multitude of astronomical telescope projects, and represent German astrophysics in various professional associations as well as in national and international committees.